PredictLeads joins Startupbootcamp Commerce, the leading global startup accelerator based in Netherlands. We will take part in its 2018 program in Amsterdam along with 9 other international startups.
We were first selected as one of the top twenty companies out of 600+ that applied. We attended Final Startupbootcamp Selection Days on 16th and 17th of January. Went through a vigorous screening and evaluation process in front of over a hundred mentors and partners at Startupbootcamp and were finally selected as one of the top 10 teams!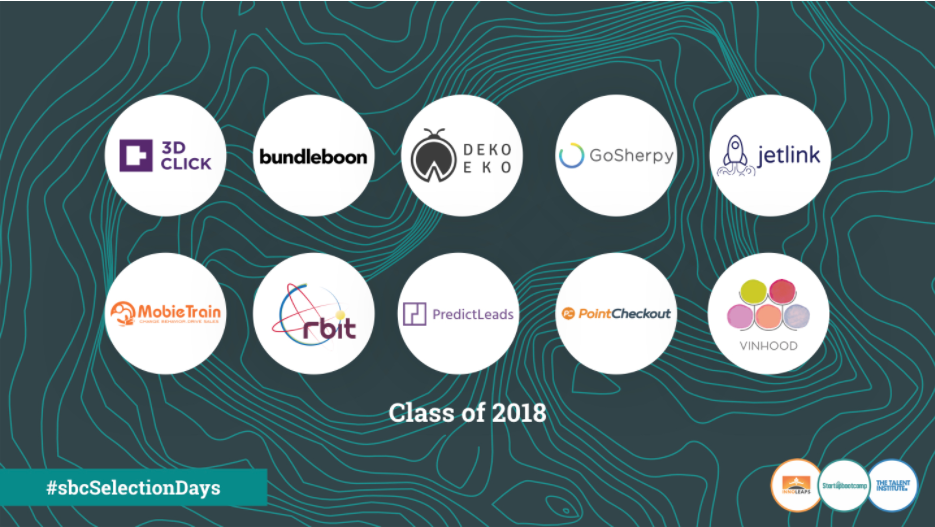 PredictLeads will now go through an intense 3-month acceleration program of workshops, one-to-one sessions and events in Amsterdam, starting off on 19th of February and ending with the Demo Day in front of hundreds of startup and tech influencers, mentors, partners, and investors on 17th of May 2018. They will be mentored by a network of entrepreneurs, top executives, and investors, and will have access to leading commerce companies in the Netherlands to validate and scale further. We will receive free office space, €15K seed money and support from Startupbootcamp partners, such as Amazon, Cisco, Ahold Delhaize, PwC, America Today and Rabobank, as well as over €500.000 in partners service and access to a network of Angels and VCs internationally for potential further investment opportunities.
We're really excited to be given this opportunity. During the 3 month program our main goal is to use immense SBC business network to find new clients. We'll be focusing on B2B companies that leverage Company Intelligence data in their products or services. We want to establish ourselves as the market leader in providing actionable Company Intelligence data to other vendors. Let's do this!
About Startupbootcamp
Founded in 2010, Startupbootcamp is an award-winning global network of industry-focused accelerator programs. With 20+ programs in Europe, Asia, North & South America, MENA & Africa, selected startups gain access to the most relevant mentors, partners, and investors in their industry.